Here does our scheduling software show all empty places in the online calendar, after selecting the timetable and the service in the upper row. So, you can easily create a new appointment when your customer is still present or on the phone.
---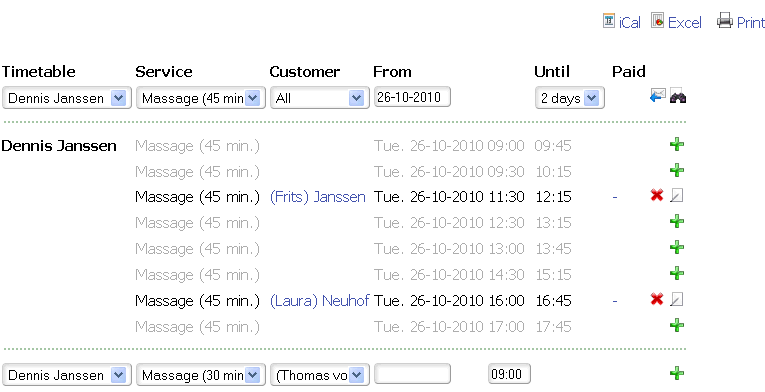 Act now
Sokati bestaat 10 jaar! Jaarlijks meéér dan 10.000 afspraken!
Example
Reserve a table online for our restaurant to have a
lunch
or
dinner
.
Which e-mails does your scheduling software send?
This depends on your settings. Our scheduling software sends a reminder to your customers after a specific chosen number of days. You can also receive an e-mail when someone schedules or cancels an item. You always receive an e-mail if a new unconfirmed appointment or booking or reservation is scheduled. Finally, every month you receive an overview of all items of the previous month.