The online calendar can look like this. After a preselection for Dennis, two unconfirmed appointments are shown. The top appointment is about the confirmation of a Paypal payment, although this company could also opt for the ease of automatic confirmation of payments. The bottom appointment is a physiotherapy session that really should be confirmed or not by the therapist.
---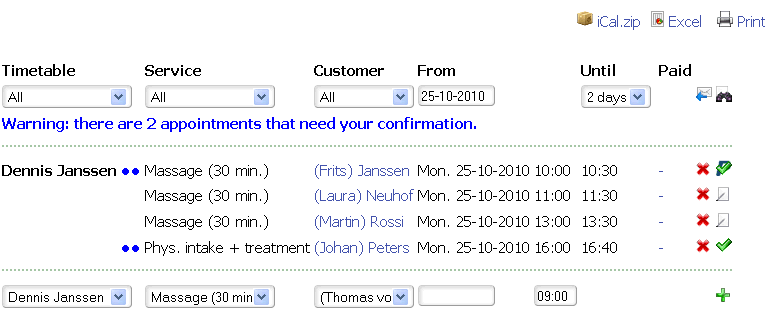 Act now
Sokati bestaat 10 jaar! Jaarlijks meéér dan 10.000 afspraken!
Example
Book your ticket online
here
for our weekly shows.
Where do I enter a vacation period?
You can set free time in the "Availability" menu, as well as extra availability hours.