The online calendar can look like this. After a preselection for Dennis, two unconfirmed appointments are shown. The top appointment is about the confirmation of a Paypal payment, although this company could also opt for the ease of automatic confirmation of payments. The bottom appointment is a physiotherapy session that really should be confirmed or not by the therapist.
---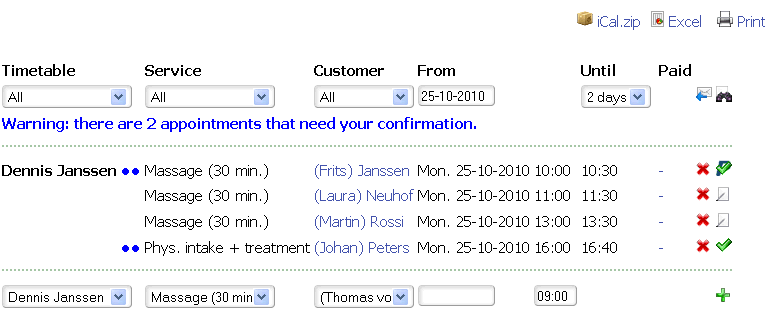 Act now
Sokati bestaat 10 jaar! Jaarlijks meéér dan 10.000 afspraken!
Example
Please go
here
if you want to book a massage online.
Does your scheduling software have any reporting tools?
Our scheduling software provides an Excel download for all schedules and for all users. Our scheduling software also sends you a monthly Excel file with all schedules of the previous month. Please let us know if you need another reporting facility.