Here does our scheduling software show all empty places in the online calendar, after selecting the timetable and the service in the upper row. So, you can easily create a new appointment when your customer is still present or on the phone.
---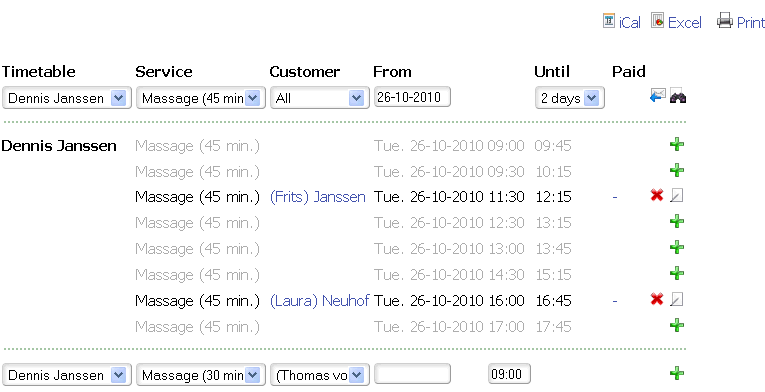 Act now
Sokati bestaat 10 jaar! Jaarlijks meéér dan 10.000 afspraken!
Example
Please go
here
if you want to book a massage online.
Can I schedule items outside the availability hours?
Yes, that is always possible. If you schedule a new item through the backoffice, our scheduling software warns if this is outside your own availability hours, or if the item overlaps with another one, or if any category restrictions apply. After one or more warnings have appeared, you can simply choose to ignore them.